Karcher FC3 Cordless- USED/LIKE NEW
Karcher
SKU:
74dc7277-e5c7-425a-bb2f-2d00547e67a4
|
UPC:
0886622030898
Karcher FC 3 Cordless Features
Freedom from Cords
Maximum freedom while cleaning – independence from the power outlet. No need to constantly plug/unplug or fuss with cords. Three stage LED display acts as an intuitive battery level indicator.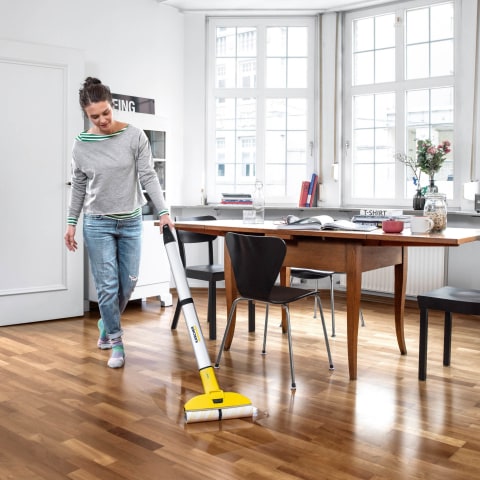 Electric Floor Mopping
Forget the mop and bucket – the FC 3's rollers spin at 500 RPM, truly cleaning your hard floors. While other mopping methods just wipe the surface, the FC 3 delivers a deeper level of clean.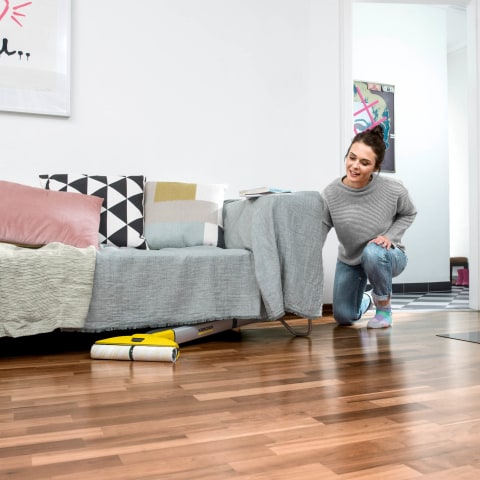 Dry Floors Within 2 Minutes
Not only will you get better cleaning performance when compared to regular mopping, but your floors will dry in two minutes or fewer thanks to the minimal amount of water or cleaning fluid the FC 3 uses.
Karcher FC 3 Cordless Advantages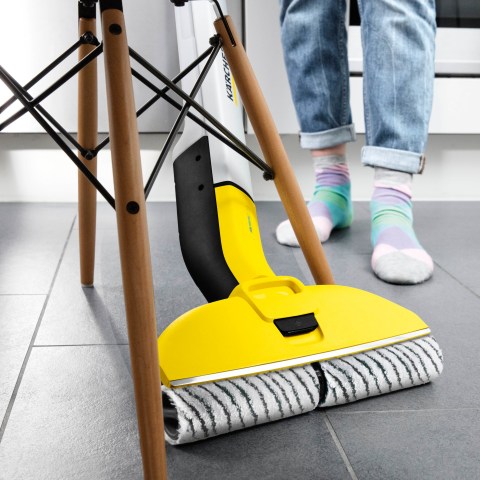 Flexible Cleaning
With its unique flexible head design, the FC 3 Cordless easily cleans under furniture and around difficult-to-navigate household objects.
Cleaning and Storage Station
The FC 3 Cordless storage station is perfect for cleaning the rollers after use. In addition, the upright, space-saving design allows for easy storage of both the machine and rollers.
Always Cleans with Fresh Water
The FC 3 Cordless applies just the right amount of fresh water (and cleaning solution, if desired) to the front side of the rollers. As the rollers spin and clean the floor, the dirty water is then deposited into a removable collection tray.
Edge to Edge Cleaning
The FC 3 Cordless effortlessly cleans right up to the edges of walls and baseboards, so you don't need to follow up a second time.
FC 3 Cordless Interactive Tour
High quality microfiber rollers

Cleaning head with a flexible hinge

Easy-to-remove fresh water tank

Powerful lithium-ion battery

Storage Station

Universal floor cleaner detergent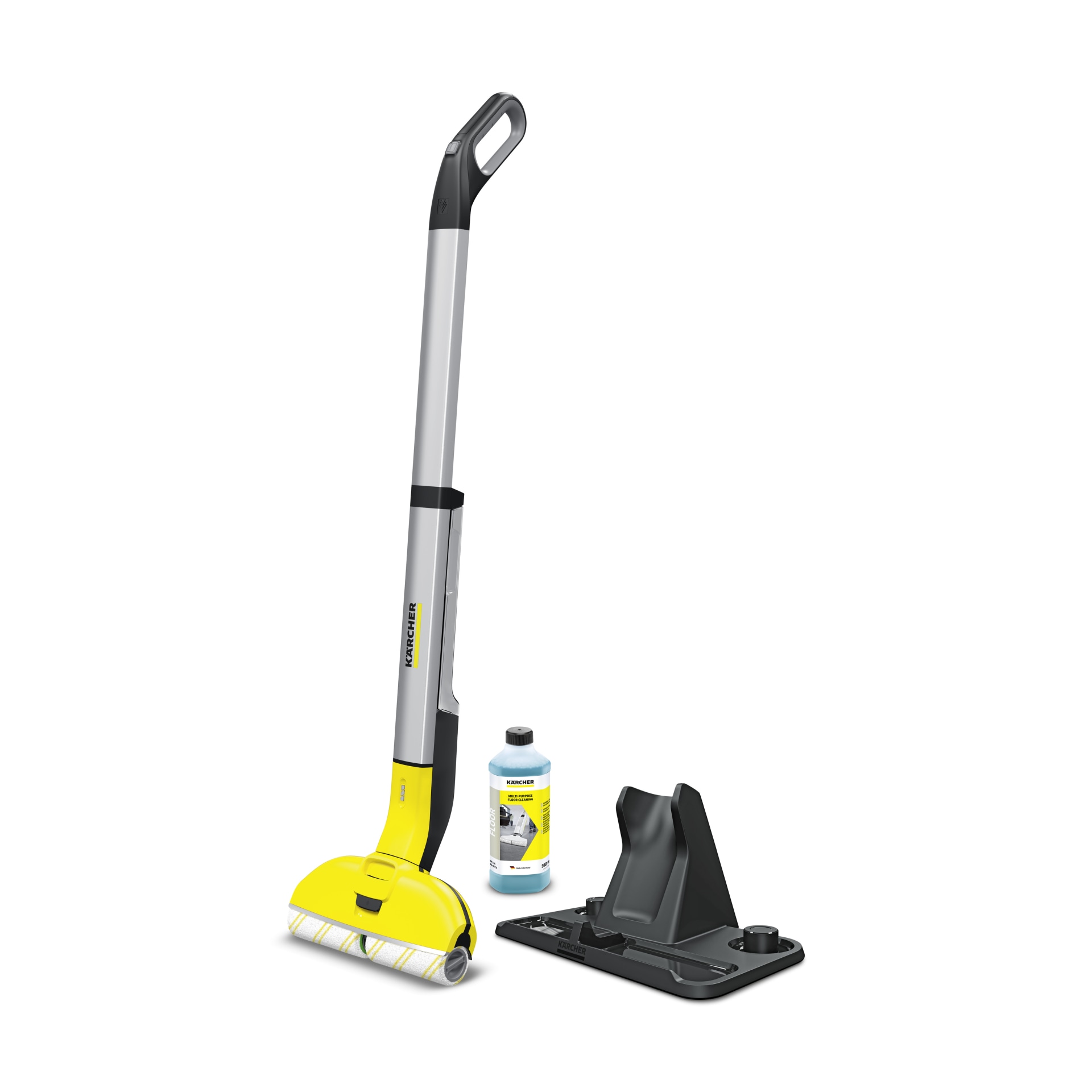 The FC 3 Cordless Hard Floor Cleaner is the quick, lightweight and convenient way to achieve streak-free hard floors throughout your home. The rechargeable lithium-ion battery gives you unlimited freedom and maneuverability for up to 20 minutes of powerful cleaning in just one charge, cleaning right up to the edges of baseboards and furniture. The specially designed head and super absorbent microfiber rollers remove all dirty water and debris into the dirty water tank. The dual-tank system ensures the dirty and fresh water are never mixed, so only fresh water is fed onto the self-rotating rollers. The FC 3 is the perfect partner for all sealed hard flooring including laminate, tiles, stone and wooden floors, leaving them dry in just two minutes. Adding Kärcher's specially formulated detergent to the clean water tank helps remove stubborn dirt, cares for your flooring and leaves a fresh scent. Once your floors are sparkling, the FC 3 can be stored back on its docking station with the rollers being placed into your washing machine or dishwasher for easy cleaning.

Accessories Included:
2 Rollers,
16.9 oz. Multipurpose floor cleaner concentrate
Storage base
2 Prong cord to recharge battery

Product Features:
Lithium-ion rechargeable battery offers up to 20 minutes of hard floor cleaning time
Dual Tank System: Fresh water and detergent is applied to the front of the rollers while dirty water and debris is suctioned away from the rollers into a separate tank.
Quick, lightweight and convenient way to clean
Perfect edge cleaning – cleans right up against edges, corners, baseboards, molding and cabinets.
Flexible head allows for easy maneuverability around furniture
Automatically-driven rollers rotate at 500 RPM to provide a deep, non-abrasive clean.
Floors dry in two minutes or less
3 stage LED light indicator for convenient runtime indication
High quality microfiber rollers are machine/dishwasher washable
Multipurpose cleaning concentrate included: Gentle, non-abrasive formula cleans and protects with a pleasant citrus scent. Add ¼ cap of detergent to full tank of water.

Dimensions & More Info:
Cordless
Self-propelled
Lithium Ion battery
Weight: 5.3 lbs
12" L x 5.75" W x 48" H
Detergent Container Capacity 360ml (12.7oz)
Dirt Container Capacity 140ml (4.9oz)